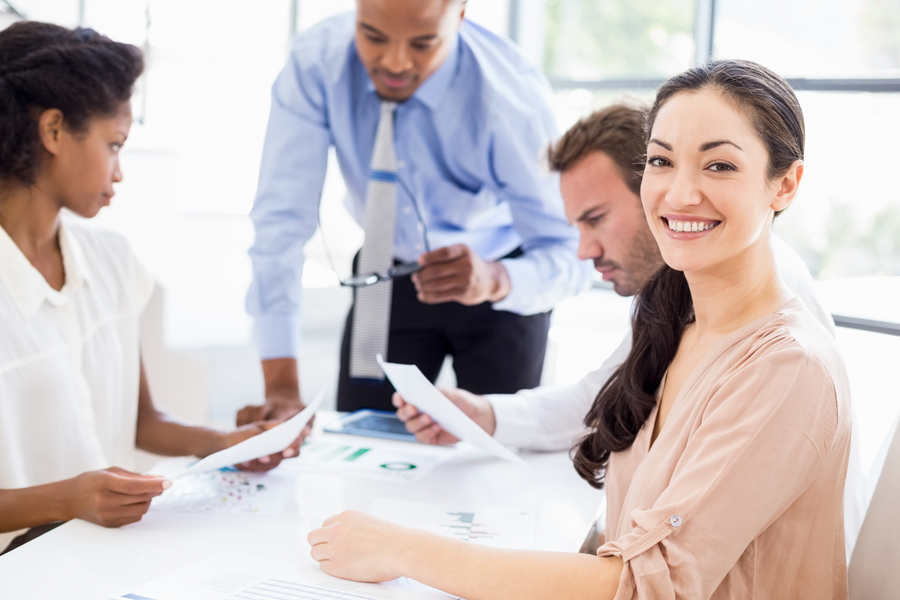 CREATE MORE SUCCESSFUL TEAMS
Even with the best staff, working as a team is complex, challenging and doesn't always produce the desired results. Using our "Creating and Sustaining Successful Teams in a Dynamic World" framework, Carlson Group helps organizations identify and overcome the underlying issues that impede successful teamwork.
The first step in elevating team effectiveness begins with our getting to know your business and current team environment. This includes identifying team priorities, team strengths and problems/barriers, and assessing behavioral traits of individual members. As a provider of BestWorkData® assessment tools, we offer a variety of assessments for both individuals and teams.
Next, we work with individual teams to establish a common ground for team effectiveness. This involves understanding the fundamentals of successful teams. Using a facilitated group exercise, team members develop collective commitments statements that describe how members agree to work together.
Finally, using your established priorities for the team, we will facilitate team discussions and action plans for rebuilding the team and working toward greater productivity and results.
For non-crisis-based teams, our development approach is to help you customize an event that takes participants out of their daily work environment to experience engaging, challenging and work-related activities that refresh and enhance team relationships. A few examples:
• Generating creativity and innovation in the workplace
• Influencing others through persuasion and storytelling
• Delivering exceptional service
TESTIMONIALS
See what our clients say.