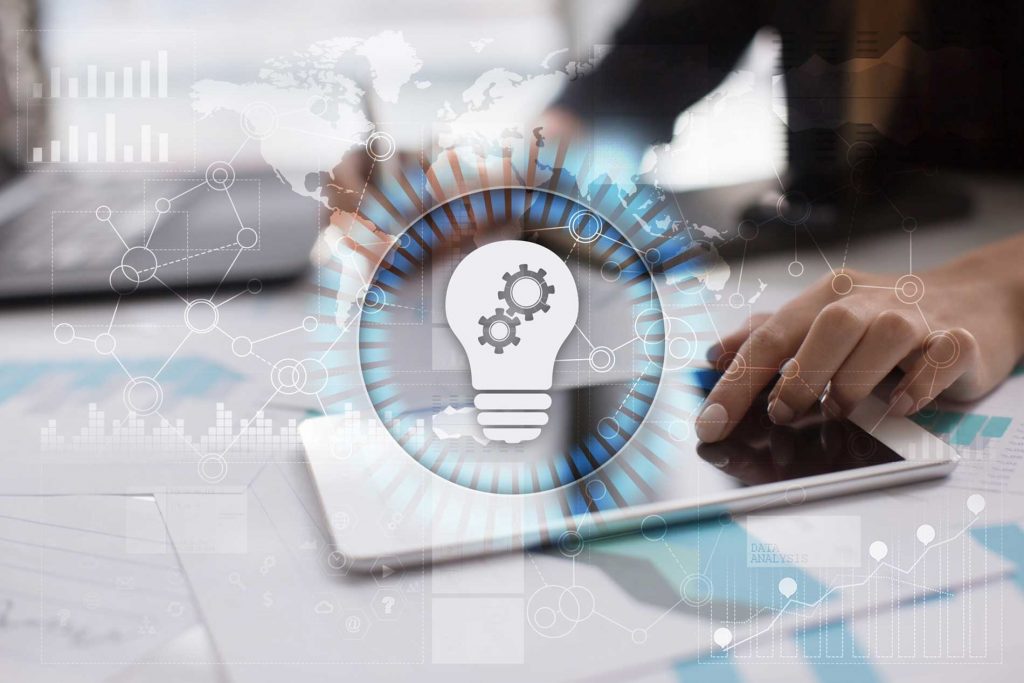 Innovation in Today's World: It's More Than Just Being Creative
The ability to think and act innovatively while ensuring the right decisions are made has never been more important. It differentiates those who will succeed and those who will not.
Phil McKinney, author of Beyond the Obvious, states, "All ideas, concepts, products and services have a natural progression." Appropriately followed, this natural progression allows new developments to become "tomorrow's answers" instead of "yesterday's news."
Many organizations recognize that "being innovative" or "creating a culture of innovation" provides a competitive advantage, increases employee engagement, and helps attract and retain a high-performing workforce. So why do so many organizations fall short in building and leveraging this capability? 

For starters, how "innovation" is defined is critical – creativity does not equal innovation. To build innovation, it's important for leaders to understand and communicate the difference. Consider the following:
KEY CONCEPTS
TRANSLATED
Creativity is about generating ideas.
Everyone has the ability to generate an idea (i.e., think creatively)
Innovation is about ideas and action.
Innovation is creativity with focus and purpose.
Creativity and innovation do not always mean being original.
Creativity and innovation are about generating new "input" (perspective) in order to consider new output.
The quality of the innovation is directly tied to the quality of the questions asked.
Looking past the obvious (the current) opens the mind to broader thinking.
To improve the quality of ideas, improve the quality of the questions asked.
Asking the right questions can reveal things that others have missed.

 

Innovation seldom operates at just the individual level.
Effective team dynamics are essential to creating, developing, tasting, and selling an idea.

 
*Adapted from Beyond the Obvious, Phil McKinney
Even when they understand what innovation is, many organizations struggle to create this capability. Why? Because, in many situations, employees and their leaders aren't asking the right questions needed to spark profitable discussions about creative ideas, which lead to innovative thinking and execution. As McKinney states, the most important questions that businesses fail to ask, but should, are:
How do you know when the core beliefs about your work – what you do, how you do it and for whom – have gone from innovative to obvious and are heading toward obsolescence?
How do you refresh the way you view your work to create the kind of reinvention it may need to provide value and support success?
Complacency, lack of focus and ineffective leadership are the main culprits blocking the sustained success that innovative thinking can provide. Carlson Group equips leaders and organizations to develop a clear understanding of what it means to move from being creative to being innovative. If innovation is on your radar and you'd like to learn more, contact Gary Walljasper at gwalljasper@carlsongroupllc.com.